Search N5 Net Software Repository:
Search Files
Sponsor:
Browse:
Areas Of Interest
Authors Area
Are you a software author? Take a look at our Author Resource Center where you will find marketing tools, software specifically created for promoting your software and a ton of other helpful resources.
Security & Privacy :: Access Control
For each normal user the number of required passwords are rising rapidly and to remember them all will be increasingly difficult. As a strategy, the user uses identical credentials for all authentication, easy to remember, but insecure. Also to write the passwords on a paper is not a viable solution. Thus undermined the required security and in fact it allows crackers a simple opportunity, such with phishing attacks. If your secret data arrive into the wrong hands it can arise even in a financial loss. The software abylon LOGON SSO Pro offers a helpful support, without reducing safety. The user must authenticate only once during the Windows login and have access to all of its safely stored credentials. In networks with multiple user the credentials can be centrally managed by an administrator. Through the use of hardware tokens (eg smart cards or USB - sticks) is the individual employee is no longer in the possession of real credentials. The using on a special software procedure block the real keyboard and mouse input during the single sign-on process. So the credentials can not be diverted to clear fields and spy illegally. The administrator can change the real independent access without the token's re-created again. If needed individual Token's can also be disabled or blocked temporarily. A complete removal of the token from database makes any further use impossible.
Similar Products:
Development :: Basic, VB, VB DotNet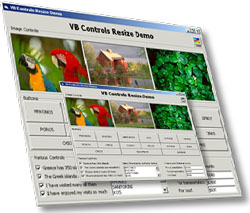 VBGold ActiveResize Control is an intelligent VB form resizer that makes your VB applications completely resolution-independent, with absolutely no coding. It automatically resizes and repositions all controls (and fonts) on Visual Basic forms according to the screen resolution or when the form is resized. ActiveResize handles virtually any control including DBGrid, DataGrid, MSFlexGrid, MSHFlexGrid and all Sheridan Grids (SSDBGrid, etc.).
Windows | Shareware
Read More
Business :: Other

Motor Survey Software,Vehicle Survey Software, Survey valuation system, small vehicle valuator, claim automation system
Windows | Freeware
Read More
System Utilities :: Benchmarking

FaMeBench is a benchmark tool to measure the speed of the processor and the various caches and memory in your PC. It shows bandwidths and latencies for all caches in one screen, but also offers advanced options to benchmark particular details. Testing is quick, but accurate and is up-to-date for all current processors including 6th generation Intel Core (Skylake) processors.
Windows | Shareware
Read More
::

The Ultimate Scale, Chord + Arpeggio Reference for Guitarists. Guitar Power is an interactive learning system. Quickly and easily use scales, chords + arpeggios. Any style or level - learn the secrets of the pros and play like your guitar heroes. Guitar Power will teach you: 3000+ chord voicings, 500+ scales, 550+ arpeggios, triad inversions, notes on the fretboard, how to name your own chords, which scales to use when soloing. Free 30-day trial.
Windows | Shareware
Read More