Search N5 Net Software Repository:
Search Files
Sponsor:
Browse:
Areas Of Interest
Authors Area
Are you a software author? Take a look at our Author Resource Center where you will find marketing tools, software specifically created for promoting your software and a ton of other helpful resources.
010 Memorizer is a powerful program for memorizing numbers. The system works by associating a number with a word or a phrase that creates a vivid image in your mind. The conversion between numbers and words is done by phonetics: certain consonant sounds represent numbers and vowels act as fillers. 010 Memorizer features a large, fully configurable phonetic dictionary, a customizable mapping algorithm, random phrase generation, the ability to save a list of numbers, plus more! Use 010 Memorizer to memorize phone numbers, passwords, PINs, zip codes, addresses, bible verse references, dates, times, IP addresses, credit card numbers, atomic numbers, Pi, etc.
Similar Products:
Education :: Teaching & Training Tools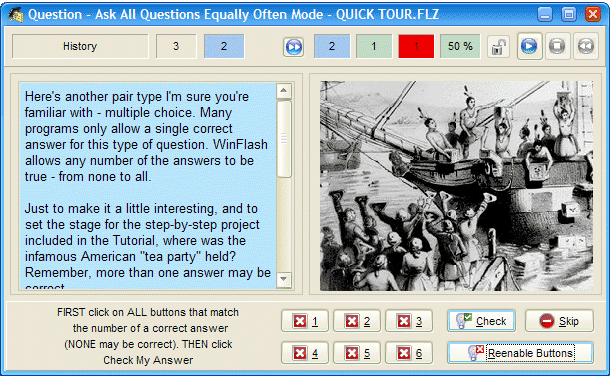 Award-winning Flashcard Study and Testing System - Memorize study material fast! Create flashcard files, print flashcards, study and track your progress with this leading-edge learning tool! Unicode foreign language support and font effects. Powerful multimedia support. Import data from existing sources, export to PDAs. Build your enthusiasm with speed challenges and entertaining Cheers and Jeers audio effects. Easy for all ages to learn and use.
Windows | Shareware
Read More
Education :: Other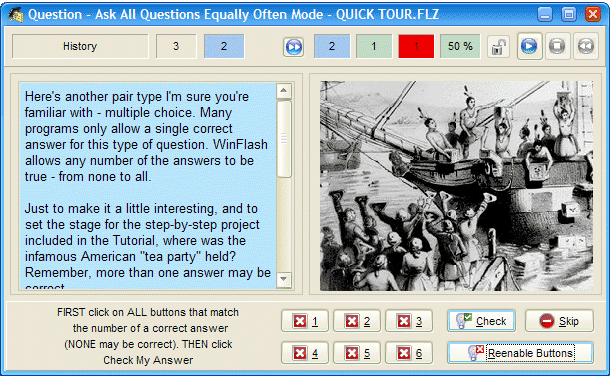 Award-winning Flashcard Study and Testing System - Memorize study material fast! Create reusable subject decks, print flashcards, study and track your progress with this leading-edge learning tool! Unicode foreign language support and font effects. Powerful multimedia support for graphics and a/v. Build your enthusiasm with speed challenges, reverse-order passes and entertaining Cheers and Jeers audio effects. Easy for all ages to learn and use.
Windows | Shareware
Read More
Education :: Kids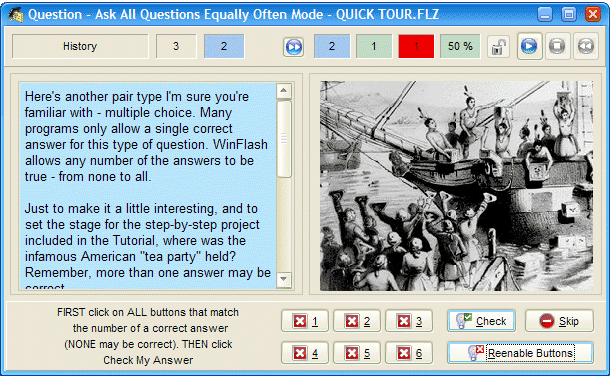 Award-winning Flashcard Study and Testing System - Memorize study material fast! Create reusable subject decks, study and track your progress with this leading-edge learning tool! Unicode foreign language support and font effects. Powerful multimedia support for graphics, audio and video. Build your enthusiasm with speed challenges and reverse-order passes. Easy for all ages to learn and use.
Windows | Shareware
Read More