Search N5 Net Software Repository:
Search Files
Sponsor:
Browse:
Areas Of Interest
Authors Area
Are you a software author? Take a look at our Author Resource Center where you will find marketing tools, software specifically created for promoting your software and a ton of other helpful resources.
Business :: Inventory & Barcoding
Barcode Label Generating Application is very useful in improving the growth and efficiency of the corporate industries. Software allows the user to add the barcode labels to several Windows Applications such as MS Word, Paint and MS Excel. User can follow the below steps to generate the barcode labels- Step 1: Create the barcode labels in two different modes, quick barcode mode and barcode designing view mode provided by the software. Step 2: Change the several information of the barcode labels such as bar height, density, barcode value, header text, footer text etc. according to your necessities. Step 3: Modify the general settings of the barcode labels such as bearer bar, character grouping, margins etc. Step 4: Give an awesome look to the barcode labels by changing the settings below- *Modify the barcode labels settings such as font, color and image settings. *User can generate barcode label using various designing tools present in barcode designing view mode. Step 5: Software allows the user to design bulk copies of barcode labels with different barcode and text values by providing the batch processing series option. Use the batch processing series feature through two ways, custom data sheet and created data list. *Add the several barcodes and text values in the newly created text file or excel file. *Import this file in the current data sheet and generate the bulk number of corporate barcode labels with dissimilar barcode and text values. Step 6:Software provides two file formats, image and pdf, export the corporate barcode labels in any one of them. Step 7: Software allows the user to save the designed barcode label images in various file formats such as gif, png, jpeg, bitmap, exif, wmf etc. Step 8: Software allows the user to print the designed barcode labels by providing the advanced print setting option. Step 9: You can import the barcode log file for doing some editing as per requirements on previously generated barcodes and labels.
Similar Products:
Business :: Inventory & Barcoding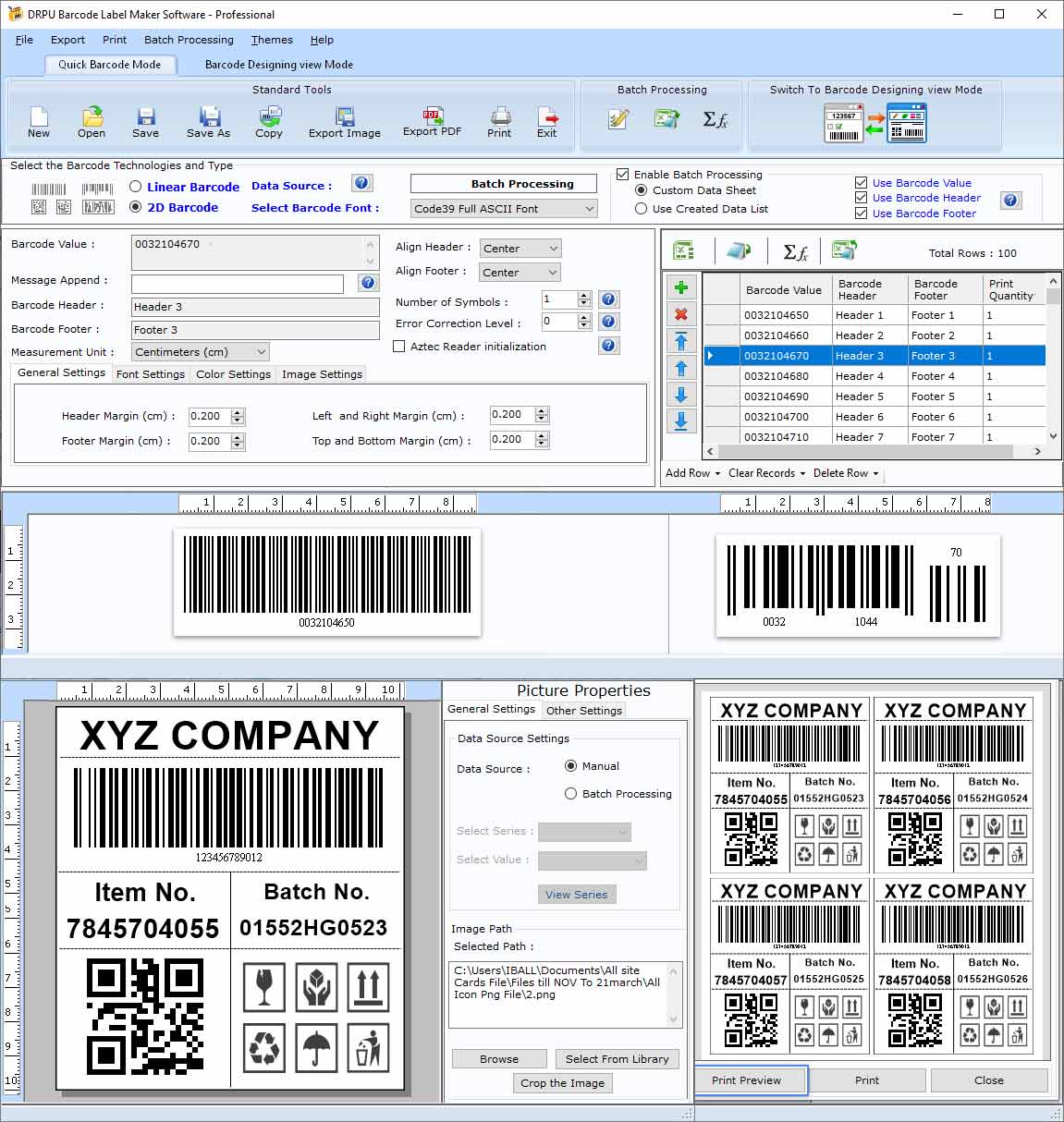 Technically sound Generate Barcode tool facilitates user to craft a number of colorful, stylish, eye catching, cost effective and unique barcode images in different forms. Highly advanced Generate Barcode application conveniently generates product label images for various organizations including, bank department, post office, manufacturing industry, medical equipments, educational institutions, library, shipping, parcel and many more.
Windows | Shareware
Read More
Business :: Inventory & Barcoding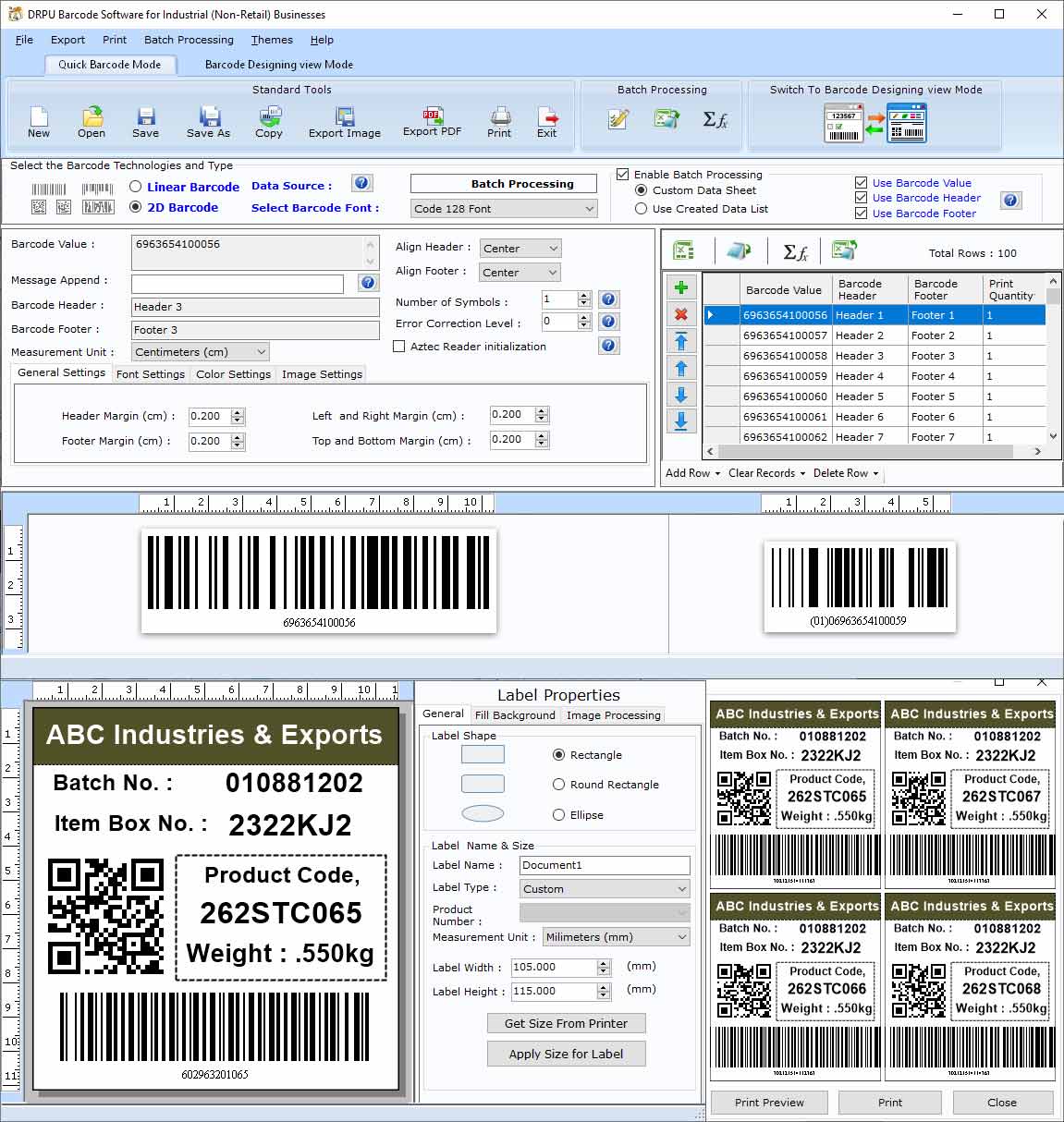 Effective barcode ribbon building program supports LOGMARS, EAN 13, code 39, code 128, Industrial 2 to 5, Postnet, Maxi Code, codabar etc barcode font standard to design stylish images. Software to create industrial barcodes is capable to save good looking and high quality stickers on system hard drive for future reference. Barcode image maker application generates eye catching, sparkling industrial barcode label with many text and barcode value.
Windows | Shareware
Read More
Business :: Inventory & Barcoding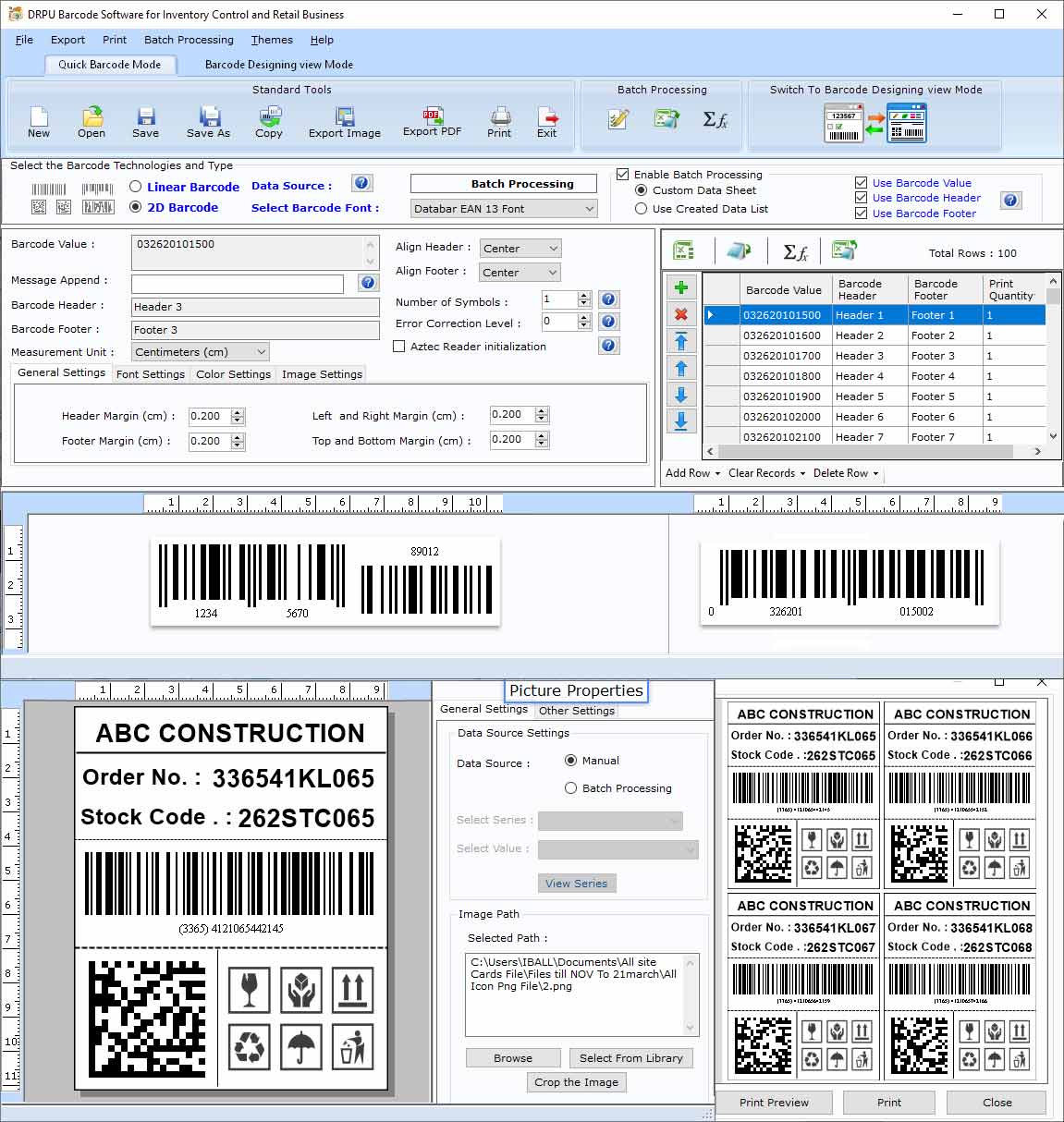 Best and comprehensive Barcodes labels Generator program facilitates users to economically generate high quality and customized thousand of sticker images useful for different business enterprises including retail sector, inventory control department, health care department, banking institutions, libraries, post offices, supply and distribution industry, warehousing sector, manufacturing departments and many others in cost effective manner.
Windows | Shareware
Read More
Business :: Inventory & Barcoding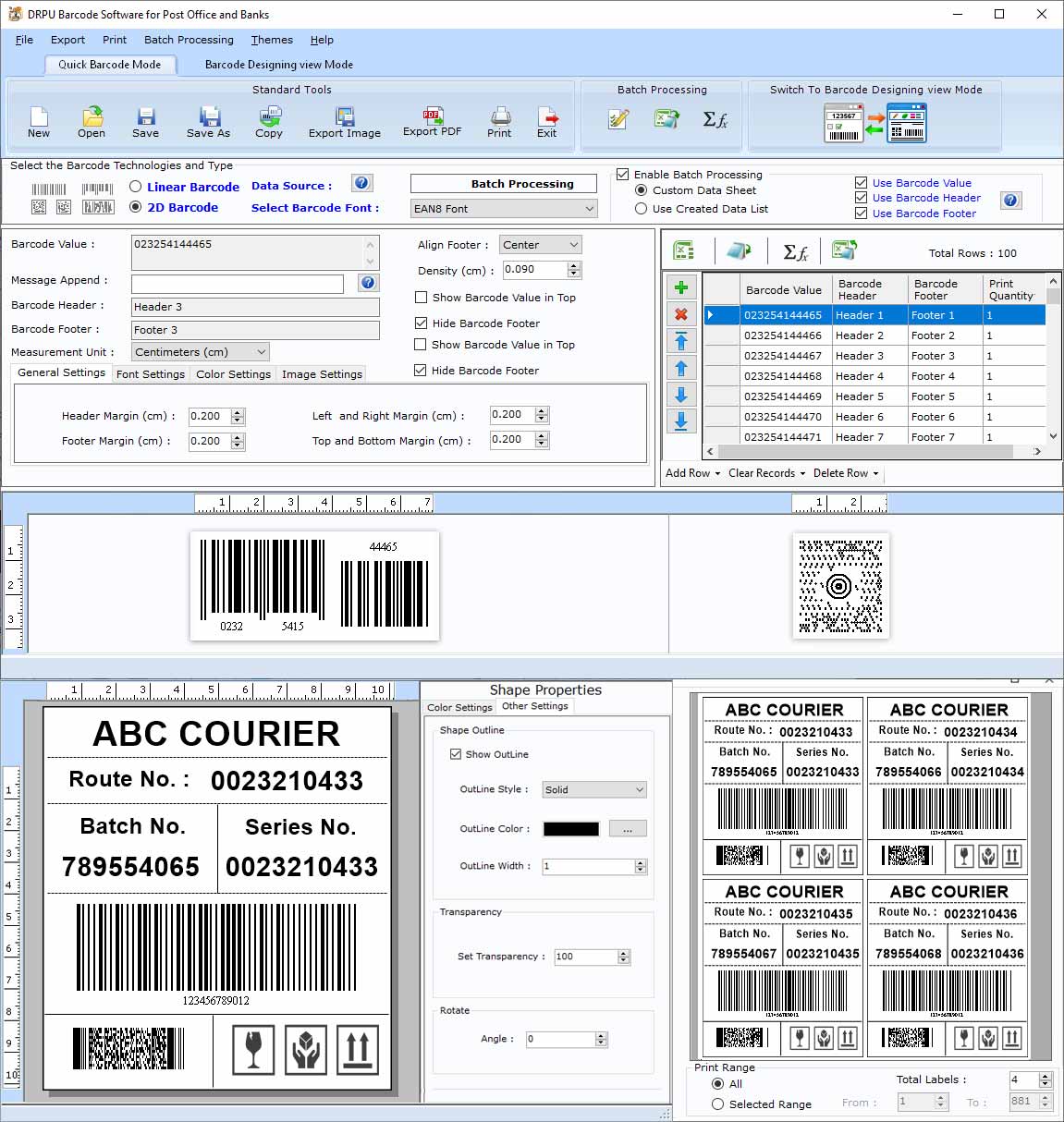 Freeware barcode printer program is proficient to create barcode labels which support all major Linear and 2D barcode font standards such as Databar, Codabar, Aztec, Telepen, Postnet, LOGMARS etc. Best barcode generator software helps users to save created barcode images in their suitable graphic format such as jpeg, emf, wmf, exif, png, bmp, gif, tiff etc at specified location on computer system. Barcode maker tool easily create versatile tags.
Windows | Shareware
Read More
HOSTED BY N5 Networks