Search N5 Net Software Repository:
Search Files
Sponsor:
Browse:
Areas Of Interest
Authors Area
Are you a software author? Take a look at our Author Resource Center where you will find marketing tools, software specifically created for promoting your software and a ton of other helpful resources.
BroadCam Streaming Video Server Free for Windows allows you to host any number of pre-recorded files. Stream your videos in all popular formats. BroadCam Streaming Video Server's streams can be viewed on any device compatible with a flash browser. BroadCam is ideal for companies who broadcast video announcements or weekly video summaries. Lecturers and Educators can also benefit from BroadCam's easy-to-use features. BroadCam Streaming Video Server Free Features: * Video and audio can be streamed live from a camera and microphone connected to the server. * Broadcast any number of pre-recorded video files. * Stream almost any video file format. * Broadband and Dial-up streams are provided for your viewers. * Add a watermark to your live video feeds. * Camera output can stream video and jpg images (for lower bandwidth). * Wide range of browsers can be used to view the output, including those on Mac and Linux systems.
Similar Products:
Audio & Multimedia :: Speech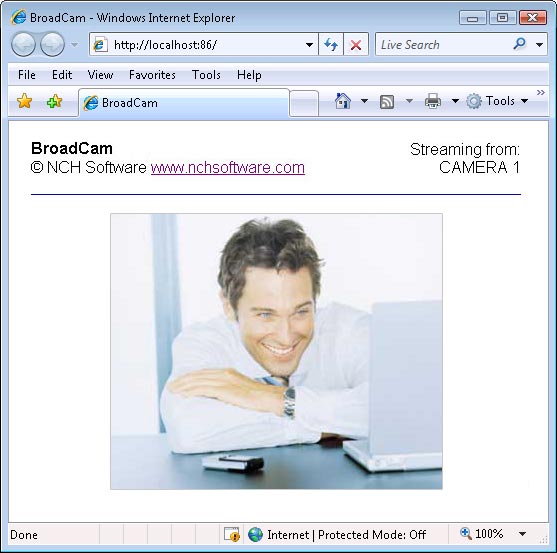 BroadCam Plus for Windows is a software that allows you to stream videos from your Windows PC. BroadCam Streaming Video Server's streams can be viewed on any device compatible with a flash browser. BroadCam is ideal for companies who broadcast video announcements or weekly video summaries. Lecturers and Educators can also benefit from BroadCam's easy-to-use features.
Windows | Shareware
Read More
Servers :: Other Server Applications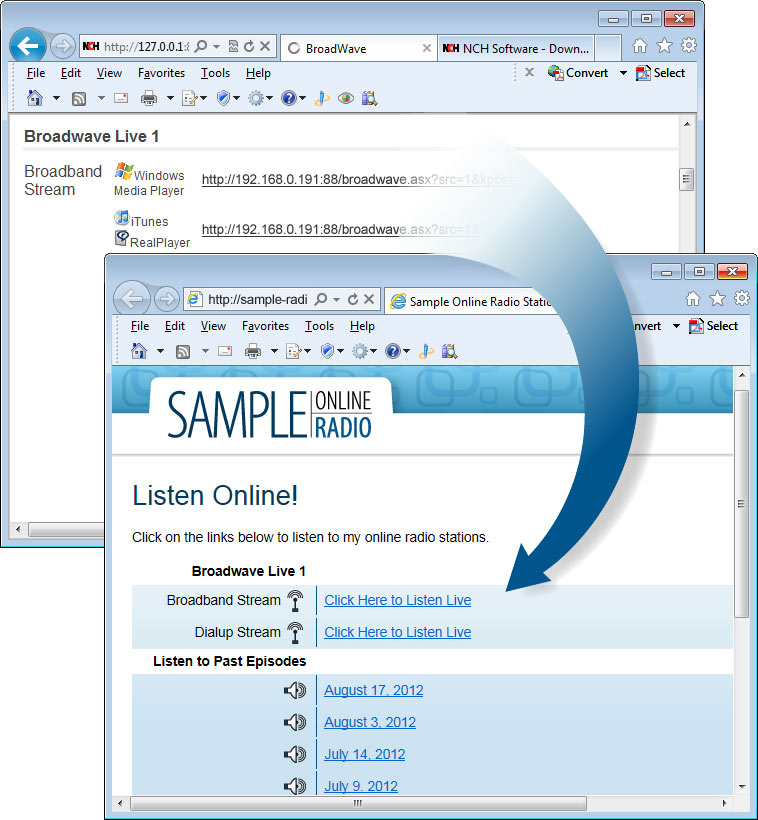 Stream live and pre-recorded audio over the web with BroadWave streaming audio server. Create your own radio station and broadcast events for listeners over the Internet. It handles all the technical details of serving audio so it can be played by a listener in any default media player on Windows, Linux or Mac OS X. Serve up to 8 live streams and an unlimited number of pre-recorded files.
Windows | Shareware
Read More
Audio & Multimedia :: Speech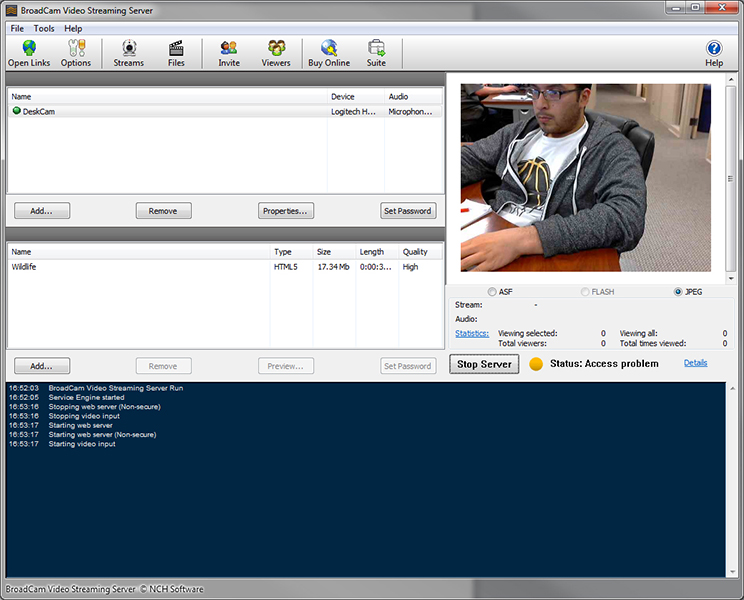 BroadCam Plus for Windows is a software that allows you to stream videos from your Windows PC. BroadCam Streaming Video Server's streams can be viewed on any device compatible with a flash browser. BroadCam is ideal for companies who broadcast video announcements or weekly video summaries. Lecturers and Educators can also benefit from BroadCam's easy-to-use features.
Windows | Shareware
Read More
Audio & Multimedia :: Speech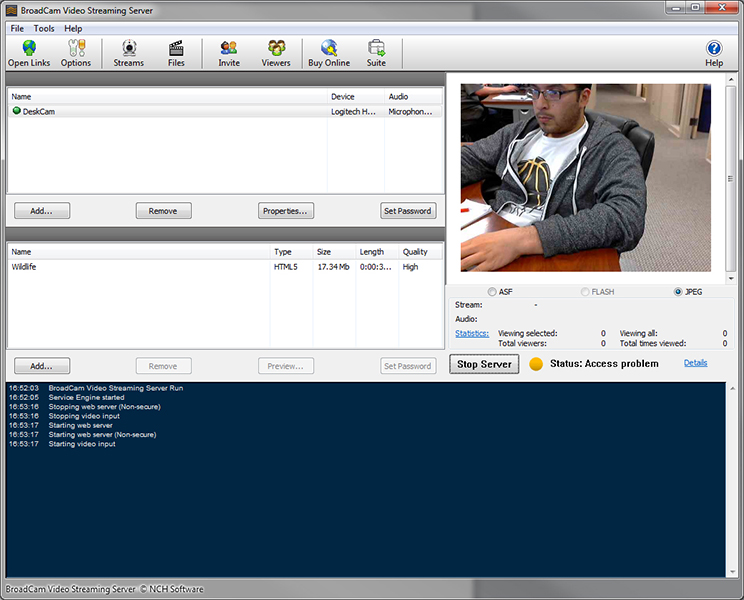 BroadCam Streaming Video Server Free is a software that allows you to stream videos from your Windows PC. BroadCam Streaming Video Server's streams can be viewed on any device compatible with a flash browser. BroadCam is ideal for companies who broadcast video announcements or weekly video summaries. Lecturers and Educators can also benefit from BroadCam's easy-to-use features.
Windows | Freeware
Read More
HOSTED BY N5 Networks