Search N5 Net Software Repository:
Search Files
Sponsor:
Browse:
Areas Of Interest
Authors Area
Are you a software author? Take a look at our Author Resource Center where you will find marketing tools, software specifically created for promoting your software and a ton of other helpful resources.
StatTrak for Basketball is a complete stats program with many options yet very easy to use. Our basketball software tracks and calculates over 40+ stats for shots, assists, rebounds, fouls, and more. Ideal for keeping records for teams or leagues. You'll have great looking stat reports in minutes. After you've added your team name and roster, add a game and enter player results from your scorebook. Stats are automatically calculated based on the results entered. Track stats for a single team, multiple teams, or a whole league. There is no limit on the number of teams or players you can track. Our basketball software has several reports to print including: All Players, Team Standings, Box Scores, Team Record, Game Scores, Individual Player. Several reporting options so you can view stats for different scenarios including game type, home/away, positions, and career stats. Customize our basketball software's stat entry screen to match your scorebook layout so save you time during data entry. With StatTrak for Basketball software, you can track up to 5 of your own custom stat categories and display them on your player statistics reports.
Similar Products:
Home & Hobby :: Recreation

- you can show a current GPS data (Speed, Direction, Longitude, Latitude, Time, Date, Height); - you can open any of scanned maps (in a "bmp" or "dib" format); - you can calibrate the scanned maps yourself by two calibration points only (left-top and right-bottom); - calibrations are stored automatically for every map, you do not need to calibrate a map next time; - you can see your route line at the map;
Windows | Demo
Read More
Home & Hobby :: Recreation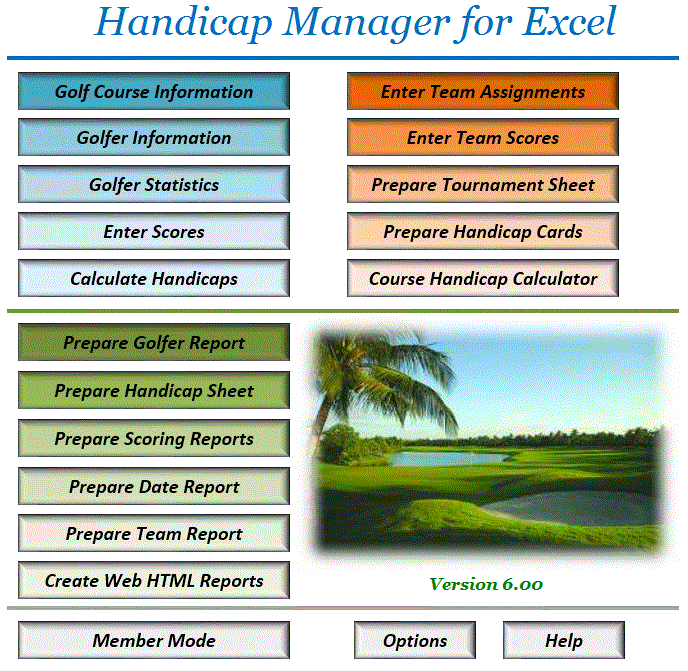 Handicap Manager for Excel is a custom application written for Microsoft Excel. It meets all the requirements of the USGA Handicap System for the computation of USGA Handicap Indexes. It can also be used to compute scoring averages, track team scores, track statistics, leagues handicaps and custom handicaps based on user-defined parameters.
Windows | Shareware
Read More
Home & Hobby :: Recreation

Solunar hunting and fishing forecaster: input the place and when you have free time, make it check the weather forecast automatically, select bass, walleye, deer, duck etc. and you can print out the best times for any day of the year. You can set the exact place, the season, game of fish species and local observations to fine-tune the results.
Windows | Shareware
Read More
Home & Hobby :: Recreation

Find your favorite music on the Internet and create interactive, printable sheet music. Sing or play along while following the notes on the screen. You control the tempo of the music and the volume of each instrument, while Notation Musician turns the pages and even repeats practice loops for you. You can add lyrics and display a sing-along screen to enjoy. Or practice your instrument while Notation Musician provides the accompaniment.
Windows | Shareware
Read More
HOSTED BY N5 Networks