Search N5 Net Software Repository:
Search Files
Sponsor:
Browse:
Areas Of Interest
Authors Area
Are you a software author? Take a look at our Author Resource Center where you will find marketing tools, software specifically created for promoting your software and a ton of other helpful resources.
Network & Internet :: FTP Clients
Manage files of your OBEX ready device that support File Transfer Profile (FTP), using a Bluetooth connection. Download, upload, explore, delete and create files on your phone, PDA, palm, notebook, and so on, using an easy, fast and straightforward user-interface! Drag & Drop and background file transfers are both fully supported, so things become even easier, just like Windows Explorer and WinZIP do. FREE LIFETIME LICENSE KEY CAN BE OBTAINED ON OUR WEBSITE!!!
Similar Products:
System Utilities :: Other

Quickly and easily switch between up to 10 mouse speed settings. This can be useful for netbook or laptop users who frequently switch between the touchpad and an external mouse but prefer different speed and sensitivity settings for each. You can switch to different mouse settings from the system tray icon, via keyboard hotkeys or let the program do it automatically when the mouse (or the touchpad) it used.
Windows | Freeware
Read More
Development :: Components & Libraries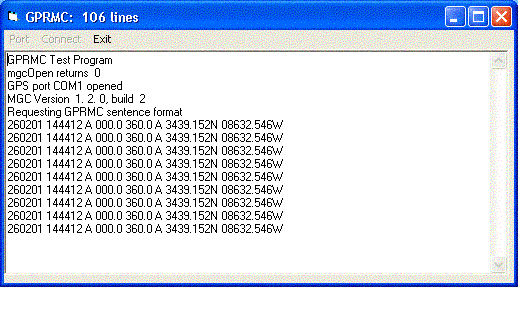 GPS component C++ and .NET toolkit reads and decodes standard GPS NMEA 183 sentences from the RS232 serial port as well as computes great circle distances and bearings. Runs as a background thread unattended. Works with Bluetooth and USB. The most current GPS data is always available on demand. Can graphically display latitude and longitude. Several examples. Royalty free. Works with C/C++,VC.NET,C#,MFC,C++ Builder. Win32/Win64.
Windows | Shareware
Read More
::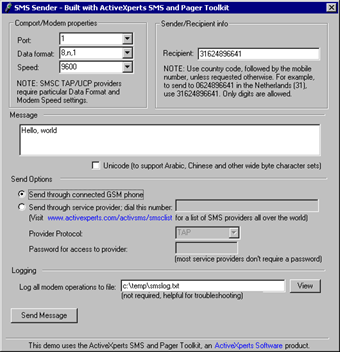 Toolkit to add SMS Messaging (Send and Receive) to your applications, scripts and web pages. Send and Receive using a GSM modem (incl. Wavecom, multitech), GSM phone (incl. Nokia,Siemens,Motorola), SMPP provider or SMSC dial-up provider. Support for Unicode, Multimedia Messages, Delivery Reports, WAP Push, WAP Broadcast, Multi-part and more. Thread-safe. Samples for ASP, ASP.NET, Visual Basic, VB .NET, Visual C++ and Visual C# included.
Windows | Shareware
Read More
Development :: Other

The simulator provides a complete suite for all your GPS simulating needs. You can: * Replay your GPS logfiles * Multiplex your GPS receivers * Transform your GPS receiver interface * Bridge a remote GPS receiver
Windows | Demo
Read More