Search N5 Net Software Repository:
Search Files
Sponsor:
Browse:
Areas Of Interest
Authors Area
Are you a software author? Take a look at our Author Resource Center where you will find marketing tools, software specifically created for promoting your software and a ton of other helpful resources.
System Utilities :: File & Disk Management
MD5 Checksum Verifier is files integrity checker based on the time proven MD5 algorithms. With it you can easily create checksums of files and verify their integrity in the future. The operation is very easy, just two steps, make check file and verify check file.
Similar Products:
System Utilities :: File & Disk Management

PeaUtils is a free suite of file management tools, spin-off of PeaZip project meant for providing a minimal, easy to use GUI to access most common file management functions, as compute file checksum (CRC), hash (MD5, SHA1, SHA2, SHA3), hex preview, split and join files, and secure deletion of files and free disk space. The program is also available as portable software not requiring installation. Open Source (LGPLv3), free for any use.
Windows | Freeware
Read More
System Utilities :: Text/Document Editors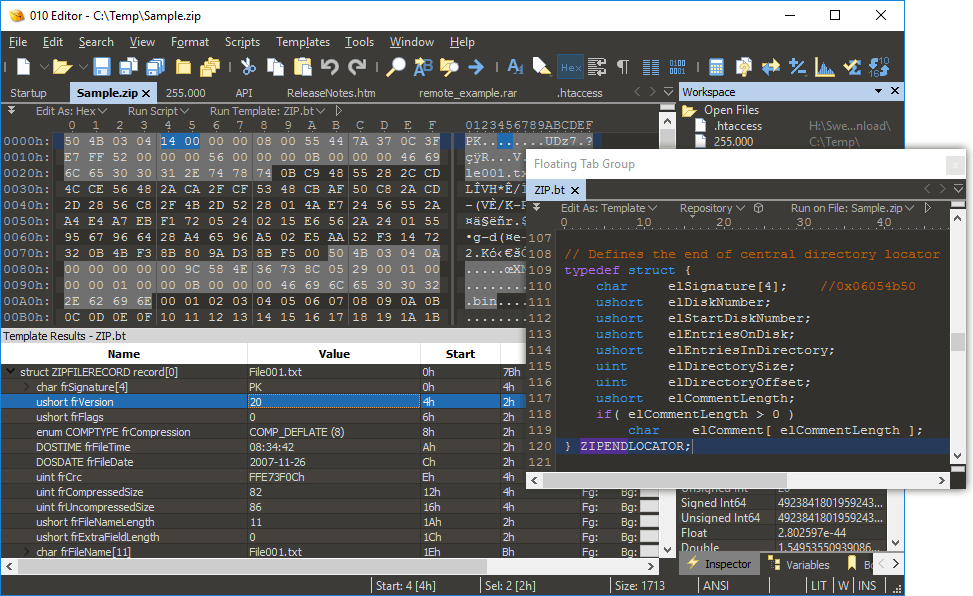 010 Editor is a professional text/hex editor designed to edit any file, drive, or process on your machine. Use our unique Binary Templates technology to understand any binary format. Features an easy-to-use interface with unlimited Undo and Redo, support for huge files plus standard Cut, Copy, and Paste commands. Includes a whole range of sophisticated editing and analysis tools. A powerful scripting engine allows automation of many tasks.
Windows | Shareware
Read More
System Utilities :: File & Disk Management

Arpoon Checksum compute checksums of files. A checksum (message digest, hash value) is a kind of fingerprint that permit to identify a file or document uniquely. This can be used to authenticate files or to follow changes on your documents. Computed checksums: MD5, CRC32, Adler, SHA1, MD4, MD2, RIPE 160, SHA256, ELF
Windows | Freeware
Read More