Search N5 Net Software Repository:
Search Files
Sponsor:
Browse:
Areas Of Interest
Authors Area
Are you a software author? Take a look at our Author Resource Center where you will find marketing tools, software specifically created for promoting your software and a ton of other helpful resources.
XnView is a fast multi-format graphics browser, viewer, and converter. It can read more than 400 file formats, e.g. gif, bmp, jpeg, png, targa, multipage tiff, mpeg, avi, quicktime, and many more. XnView has an Explorer like viewer that allows quick browsing of directory contents in both thumbnail and preview views. Its features include HTML page generation, contact sheets, twain support (scanner & digital cameras), batch conversion and image processing, full screen slide shows, image manipulation with effects like 'Tile' or 'Glass', screen capture and file operations.
Similar Products:
Graphic Apps :: Viewers

XnView is a fast multi-format graphics browser, viewer, and converter. It reads more than 400 file formats, e.g. gif, bmp, jpg, png, tiff, mpeg, avi, and many more. XnView has an Explorer-like viewer that allows quick browsing of directory contents in both thumbnail and preview views. Its features include contact sheets, twain support (scanner & digital cameras), batch conversion, image processing with many filters and effects, and slide sho
Windows | Freeware
Read More
Graphic Apps :: Editors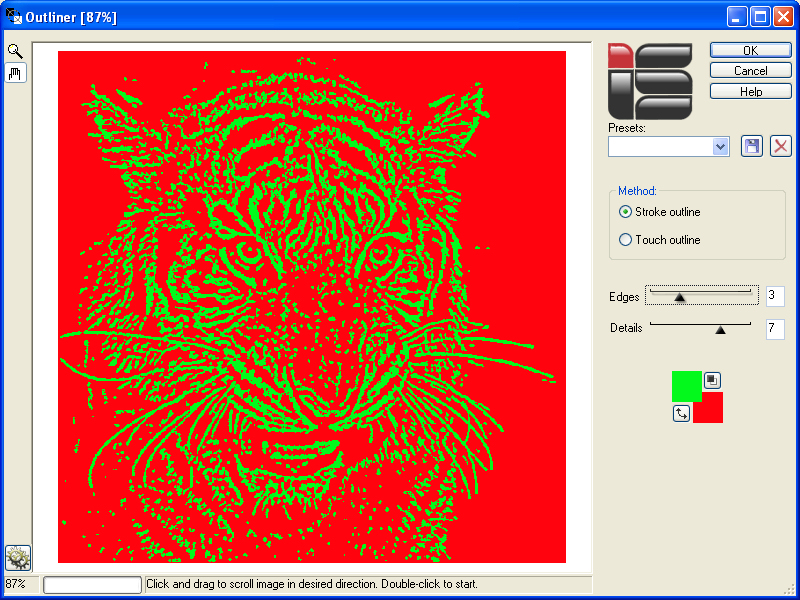 It gives a user the easiest way to get image contouring with desired quality. This plug-in just picks out various edges making them more expressive. The user can easily manage range of edge appearance in the processed image getting fantastic artistic effects. ImageSkill Outliner can be very useful plug-in for web designers creating graphic icons and for artists dealing with engraving. ImageSkill Ouliner is FREEWARE. http://www.imageskill.com
Windows | Freeware
Read More
HOSTED BY N5 Networks