Search N5 Net Software Repository:
Search Files
Sponsor:
Browse:
Areas Of Interest
Authors Area
Are you a software author? Take a look at our Author Resource Center where you will find marketing tools, software specifically created for promoting your software and a ton of other helpful resources.
Security & Privacy :: Encryption Tools
The easy-to-use software abylon CRYPT in the BOX is a secure safe for your files. All the files encrypted automatically in the background, without entering the password every time again. To access to the saved files you need to open den application window and enter the password only once. The free access applies only to logged in users. Changes in the files will be updateded in the encrypted files automatically. The file-based design enables simultaneous access to multiple authorized users on a network.
Similar Products:
Security & Privacy :: Encryption Tools

MSD Strongbox is a confidential documents and files manager of maximum security, which can store files in the database and protect them with a password. To extract the files from the database it is necessary to know the password with which the files where stored. If you have confidential files on your computer you want to keep private, without anyone being able to see them or edit them, MSD Strongbox is the solution.
Windows | Shareware
Read More
Security & Privacy :: Encryption Tools

MSD Strongbox Multiuser is a confidential documents and files manager of maximum security for networks, which can store files in the database and protect them with a password. To extract the files from the database it is necessary to know the password with which the files where stored. If you have confidential files on your computer you want to keep private, without anyone being able to see them or edit them, MSD Strongbox is the solution.
Windows | Shareware
Read More
Security & Privacy :: Password Managers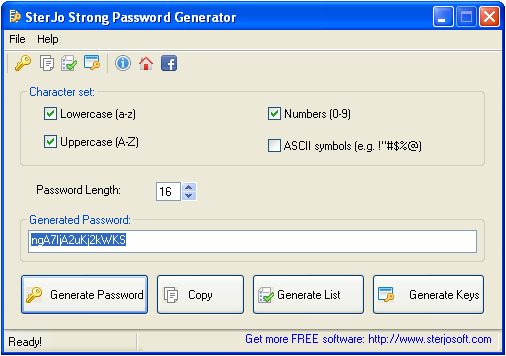 SterJo Strong Password Generator creates strong and random passwords based on the characters you want to use. Nowadays password security should be taken really seriously, especially after several announces for security breaches into some large companies like Yahoo, Opera and Dropbox.
Windows | Freeware
Read More
Security & Privacy :: Password Managers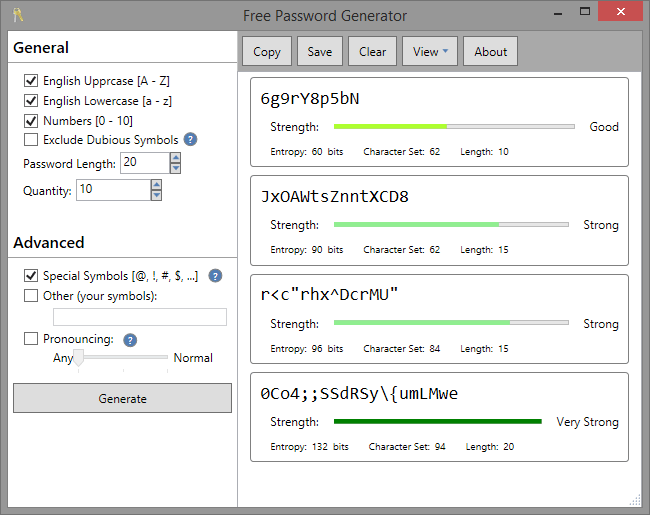 SecureSafe Pro Free Password Generator allows to generate random passwords with a mouse click. Using Password Generator you do not have to think out new passwords. Password Generator will do it instead of you and will do it better. Password generation is easy to understand: mark checkboxes, click Generate button and get new random passwords. Password Generator is a freeware product so you do not need to pay for it.
Windows | Freeware
Read More