Search N5 Net Software Repository:
Search Files
Sponsor:
Browse:
Areas Of Interest
Authors Area
Are you a software author? Take a look at our Author Resource Center where you will find marketing tools, software specifically created for promoting your software and a ton of other helpful resources.
Just like drawing names from a hat to determine a random order for a group of people or to choose individual random names or groups of names. Just input a list of names in any of several different ways, then let the program randomly re-order the entire list automatically or pick any number of random names individually or any amount of names at a time. Cool animation actually shows the names coming out of a hat or, optionally, a colorful beach bucket. This is great for selecting winners of raffles or sweepstakes or for parents or teachers to decide a random, arbitrary order for kids to do things such as play video games or do other activities, assignments, or chores. You can also select to draw as many names at a time as you wish in case you need to choose random groups from a larger group. Name lists can be saved and loaded from within the program in case you have different classes or groups of people from which you need to select random names frequently.
Similar Products:
Desktop :: Themes & Wallpaper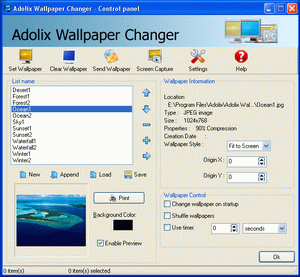 Adolix Wallpaper Changer is a free wallpaper changer and randomizer that will allow you to change background on your desktop. You can make a play list with your favorite pictures and play it all day long. Various file formats are supported and many, many options are available.
Windows | Freeware
Read More
Security & Privacy :: Password Managers

Random Password Generator is designed to create a much securer environment for either important data storage or privacy protection. It is able to generate highly secure random passwords that are almost impossible to crack. This smart and secure password generator also includes a useful Password Manager, by which you can mark, search, and organize the passwords generated. It's safe, secure, and 100% free!
Windows | Freeware
Read More
Security & Privacy :: Access Control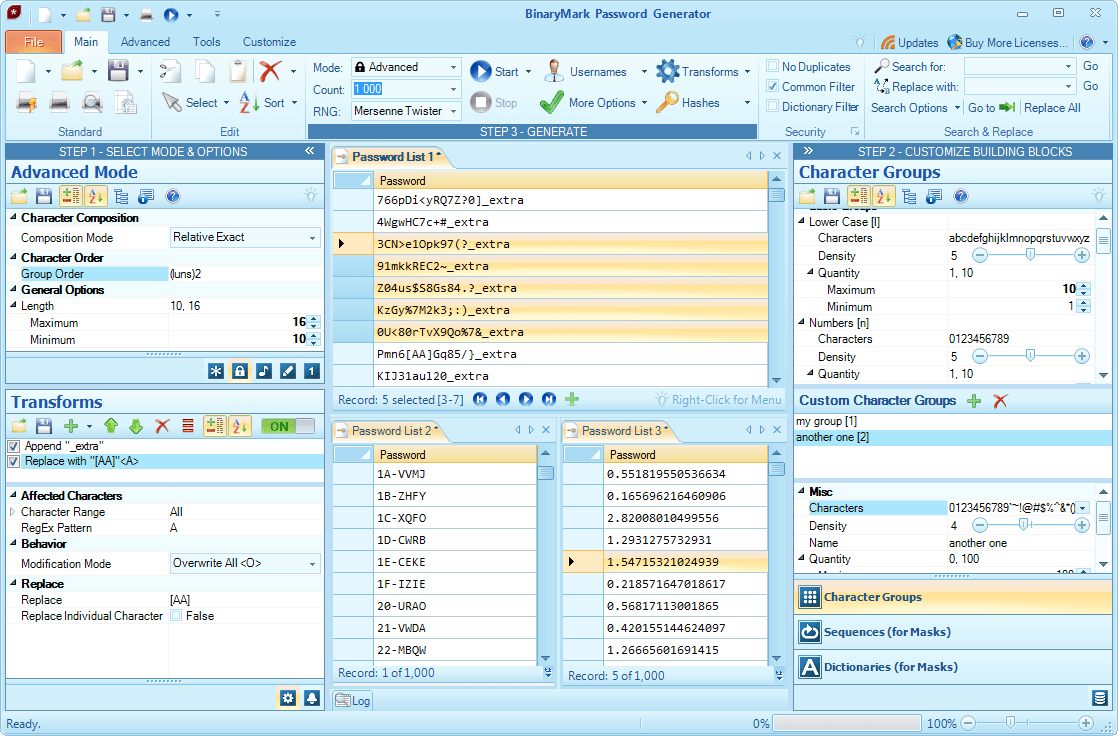 Easily generate millions of unique strong random passwords, numbers, masked codes, pronounceable passwords, usernames, and more. Control character placement, composition, and frequency of occurrence. Allow or disallow duplicate, consecutive, repeating, and similar characters. Use words, sequential parts, random numbers, and non-ASCII Unicode characters in generation. Avoid weak passwords using filters. Save results to Excel, file, or database.
Windows | Commercial
Read More
Security & Privacy :: Password Managers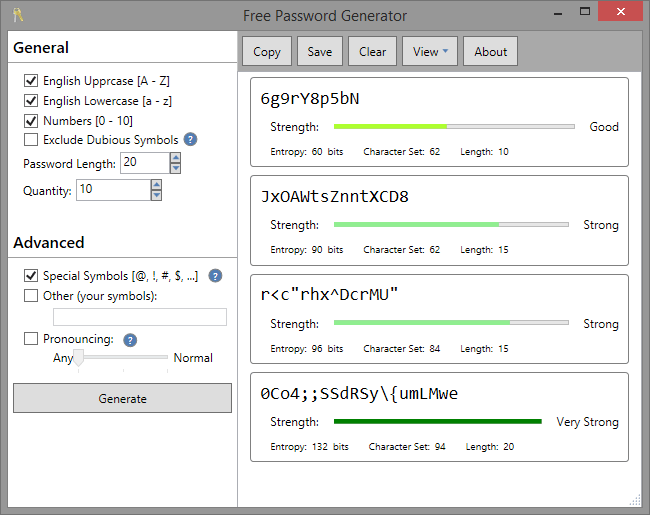 SecureSafe Pro Free Password Generator allows to generate random passwords with a mouse click. Using Password Generator you do not have to think out new passwords. Password Generator will do it instead of you and will do it better. Password generation is easy to understand: mark checkboxes, click Generate button and get new random passwords. Password Generator is a freeware product so you do not need to pay for it.
Windows | Freeware
Read More