Search N5 Net Software Repository:
Search Files
Sponsor:
Browse:
Areas Of Interest
Authors Area
Are you a software author? Take a look at our Author Resource Center where you will find marketing tools, software specifically created for promoting your software and a ton of other helpful resources.
System Utilities :: File & Disk Management
Active@ KillDisk for Linux (Console) is a powerful utility that will: wipe confidential data from unused space on your hard drive; erase data from partitions or from an entire hard disk; destroy data permanently. Active@ KillDisk for Linux (Console) wipes unused data residue from file slack space, unused sectors, and unused space in system records or directory records. It supports IDE / ATA / SATA / eSATA / SSD / SCSI hard disk drives, LUN / RAID Disk Arrays, supports parallel erasing/wiping: two or more HDDs can be cleaned up simultaneously; supports fixed disks, floppies, zip drives, USB Flash Cards and USB/USB3 external devices; scans NTFS/EFS, FAT/FAT32/exFAT, HFS+, Ext2/Ext3/Ext4, UFS volumes and displays existing and deleted files and folders. Supports 20 security standards including DoD 5220.22-M .
Similar Products:
System Utilities :: File & Disk Management

PDF Link software automates the process of applying text with external web links, removing, creating, changing and reporting. link types like: http, https, ftp, mailto, file are all supported. PDF Link contains many special features like removing all links, creating links based on text, adding new text links, changing links from text, changing links from current links, changing part of a link, link reporting and much more.
Windows MAC Linux | Shareware
Read More
System Utilities :: File & Disk Management

Acronis Drive Cleanser is designed to securely obliterate confidential data from hard drives. It includes most known national data destruction standards and methods by authoritative security experts.
Windows Linux | Demo
Read More
System Utilities :: File & Disk Management

OSL2000 is an advanced multi boot manager. Using OSL2000 boot manager, you can directly install, boot and manage up to 100 independent OSs in your computer. Runs on Windows 95/NT/98/ME/2000/XP. The program can be installed in less than a minute. The Windows installer now creates a complete emergency disk for easy uninstall. Free technical support is available at www.osloader.com
Windows Linux | Shareware
Read More
System Utilities :: File & Disk Management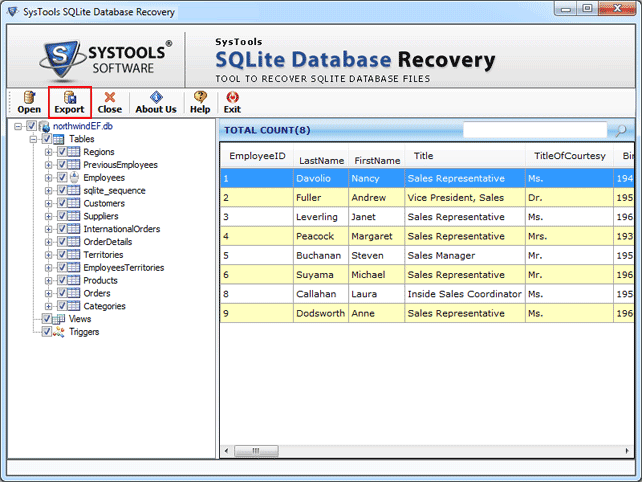 SQLite recovery software recovers complete database of SQLite with few clicks of and also convert SQLite to MDB, SQLite to MDF or SQLite to DB without any problem. If you want to convert SQLite database to SQL database then you need to create DSN connection by you can be able to access database on SQL database.
Windows Linux | Shareware
Read More