Search N5 Net Software Repository:
Search Files
Sponsor:
Browse:
Areas Of Interest
Authors Area
Are you a software author? Take a look at our Author Resource Center where you will find marketing tools, software specifically created for promoting your software and a ton of other helpful resources.
Top Solitaire is a free solitaire game with 500+ top solitaire games. This program includes Adding Games, Baker's Dozen, Beleaguered Castle, Canfield, Faerie Queen, Fan Games, Flower Garden, Forty Thieves, Four Seasons, FreeCell, Klondike, Mathematical, Memory Games, Non-Builders, Pairing Games, Puzzel Games, Queen of Italy, Row Games, Simple Games, Sir Tommy, Sly Fox, Spider, Yukon, One-Deck, Two-Deck, Four-Deck and Stripped Deck Games.
Similar Products:
Games & Entertainment :: Puzzle & Word Games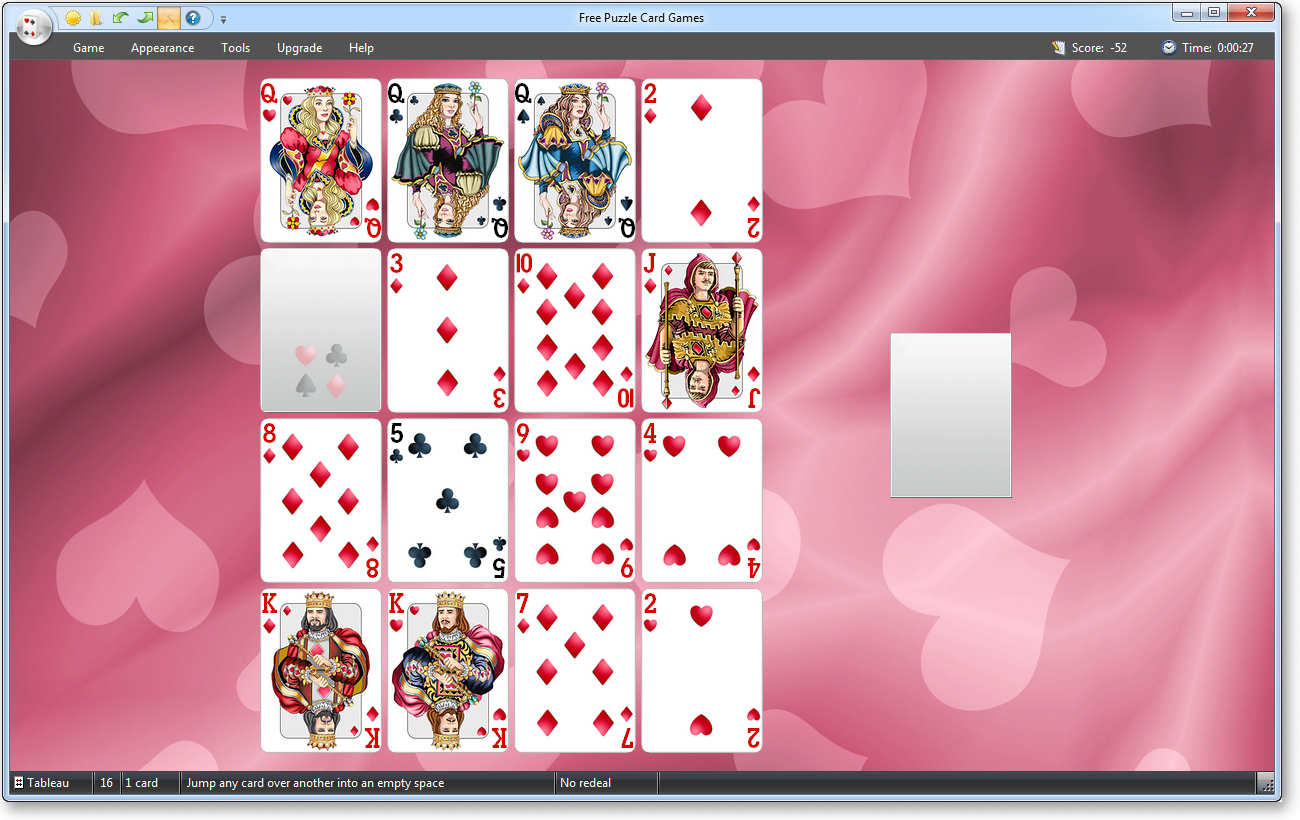 Free Puzzle Card Games is an exciting collection of eight Puzzle Card Games. Free Puzzle Card Games features a winning layout, fast game play, rich sounds, extensive options, and quality help. Free Puzzle Card Games features eight great Puzzle games: Four Sums, Knights Errant, Move for the Goal, Only-One-Left (4x4), Only-One-Left (5x5), Put-Them-In-Order (4x4), Put-Them-In-Order (5x5) and Tower of Hanoy.
Windows | Freeware
Read More
Games & Entertainment :: Card

Free Spider 2009 is a collection of five great spider type solitaire card games: Coleopter, Simple Simon, Spider, Spider One Suit and Spider Two Suits. Free Spider 2009 features a winning layout, fast game play, rich sounds, extensive options, and quality help. Each game has more than nine trillion (9,999,999,999,999) possible games to play, so the game remains fresh no matter how many times you play.
Windows | Freeware
Read More
Games & Entertainment :: Card

Solitaire Solitaire is classic solitaire for your computer, the purpose being to move all the cards to the house, with the cards being placed in ascending order in each of the four suits. Drag and click to move the cards, and you can back out if you change your mind. Also you have the ability to customize the design to your taste.
Windows | Freeware
Read More
Games & Entertainment :: Puzzle & Word Games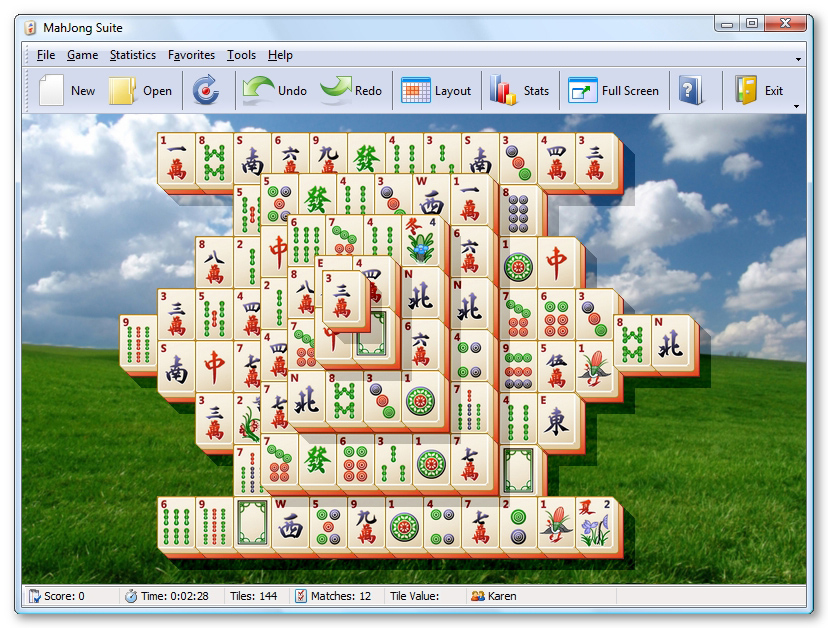 MahJong Suite is a high-quality collection of MahJong solitaire games. Each MahJong game has millions of possible shuffles to play, so the game remains fresh no matter how many times you play. Each of the games is fun and exciting and will keep you entertained for hours. If you like MahJong games, then you'll want to add MahJong Suite to your collection!
Windows | Shareware
Read More
HOSTED BY N5 Networks