Search N5 Net Software Repository:
Search Files
Sponsor:
Browse:
Areas Of Interest
Authors Area
Are you a software author? Take a look at our Author Resource Center where you will find marketing tools, software specifically created for promoting your software and a ton of other helpful resources.
Network & Internet :: Trace & Ping Tools
NetSendFaker allows you to send anonymous net send messages to anyone that is connected to the network using the Windows Messaging Service. You can also emulate messages as if they were sent from other computer. The tool is designed with a user-friendly interface and is easy to use.
Similar Products:
Network & Internet :: Network Monitoring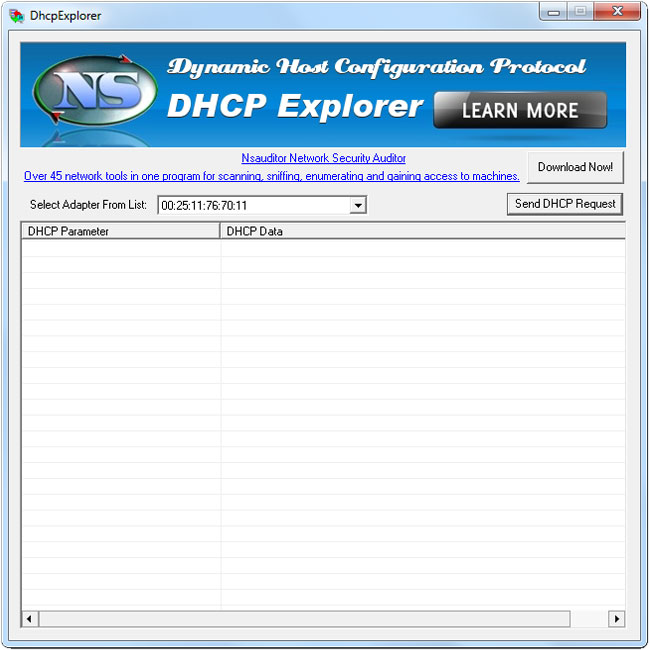 DhcpExplorer tool allows you to discover DHCP servers on your local subnet or LAN. This is useful for locating servers that are not supposed to be on your network ( rogue DHCP servers ) as well as checking the expected output of known servers. The tool is designed with a user-friendly interface and is easy to use.
Windows | Freeware
Read More
Network & Internet :: Search/Lookup Tools


Ip2CountryResolver allows you to identify the country by given IP Address. If you are doing business on the Internet and you want to know where your users are from, you've found the right place! Ip2CountryResolver will help you to find and identify visitor's geographical location country and country code by its IP address. The tool is designed with a user-friendly interface and is easy to use.
Windows | Freeware
Read More
Network & Internet :: Network Monitoring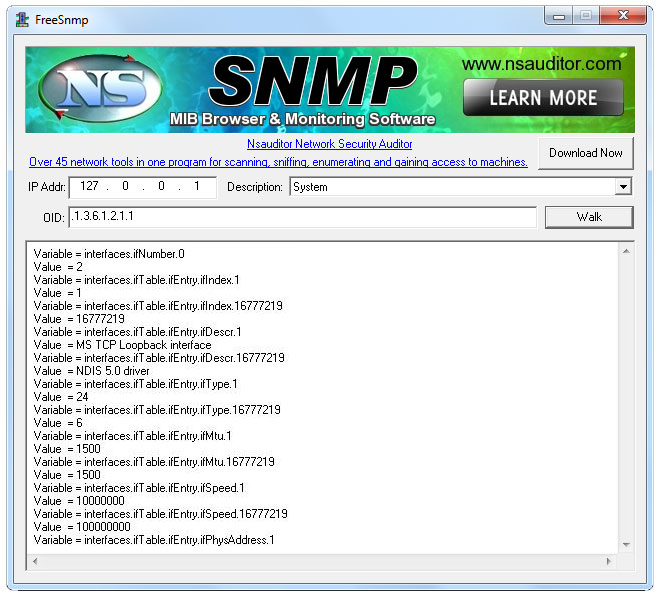 Free SNMP is mib browser and SNMP monitoring and management software. The software provides basic support for Simple Network Management Protocol (SNMP), allowing users to perform such tasks as viewing and browsing MIBs, performing Walk operation. The tool is designed with a user-friendly interface and is easy to use.
Windows | Freeware
Read More
Network & Internet :: Search/Lookup Tools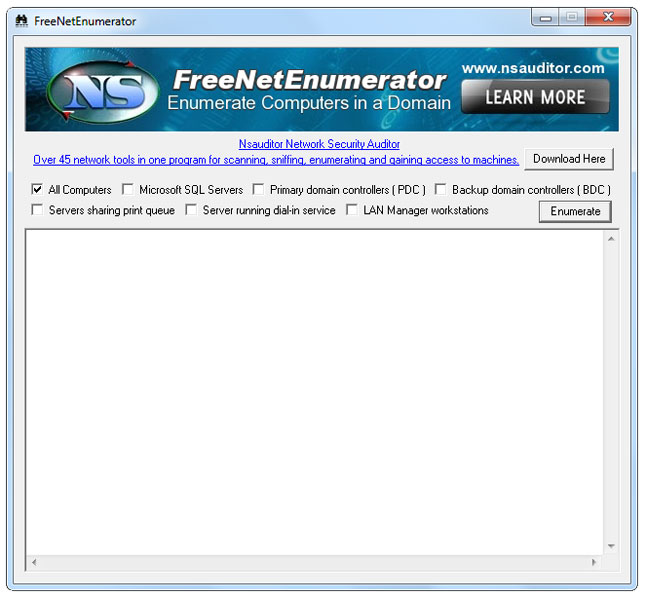 FreeNetEnumerator is a tool to enumerate computers in a domain. Depending on enumeration parameters the tool can work in different ways. It can enumerate all computers ( if All Computers is selected ), all SQL servers only (if Microsoft SQL Servers is selected ), all primary domain controllers only ( if Primary domain controllers is selected ) , backup domain controllers only, primary domains only,etc.
Windows | Freeware
Read More