Search N5 Net Software Repository:
Search Files
Sponsor:
Browse:
Areas Of Interest
Authors Area
Are you a software author? Take a look at our Author Resource Center where you will find marketing tools, software specifically created for promoting your software and a ton of other helpful resources.
Audio & Multimedia :: Audio File Recorders
Record and edit Wave and MP3 audio files, put audio on iPods, burn CDs. Comes with lifetime free email support. RipEditBurn has three modules: Edit/Record, Rip, and Burn. Record from any audio source you can plug into your computer: record and tape players, preamps, microphones, mixers, electronic instruments. Choose a sampling rate from 8000 Hz to 96,000 Hz, record at a variety of bit rates, record stereo or mono. Control the volume of each stereo track. Save as Wave, MP3, WMA, RealAudio. Edit MP3 tags with the MP3 tag editor. With the editor, adjust sampling rate and bit depth, cut and paste, mix files, crop, adjust amplification, convert mono to stereo, and add effects. The effects set includes echo, EQ, chorus, flange, reverse, amplify, fade in and out. normalize, sound warmer, center channel removal, notch filter, mono to stereo. Note scrubber reduces the vocals in recordings. Preserve precious tapes and records by converting to digital files and storing them on CDs or memory sticks. Rip tracks from your audio CDs. Burn custom CDs with your own playlists in the burning module. RipEditBurn is affordable and designed to be easy to use. Lifetime free email support!
Similar Products:
Audio & Multimedia :: Multimedia Creation Tools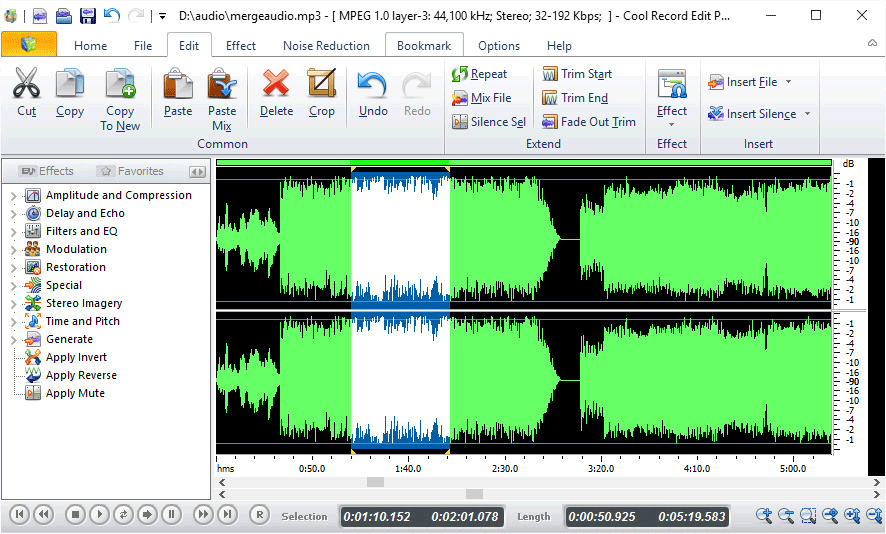 Cool Record Edit Deluxe can record sound from tapes, LPs, live performances, Internet radio, TV, DVD and many other sound sources to your hard drive. It downloads and converts YouTube video. The Editor allows you to perform various operations with audio data such as displaying a waveform image of an audio file, filtering and applying audio effects. You can download YouTube videos and convert them into audio. Local video can also be converted.
Windows | Shareware
Read More
Audio & Multimedia :: Audio File Recorders

RipEditBurn Plus combines ease of use with powerful performance. Record from any source your computer supports: streaming audio files, lps, tapes, CDs, live performances, interviews. If you can hear it, you can record it! Edit with professional tools and effects. Remove clicks, pops, hum. Reduce vocals. Save as MP3 wav Ogg WMA. Manage online music sources, make personal playlists. Burn custom song lists to CD. Easy to use, lifetime free support.
Windows | Shareware
Read More
Audio & Multimedia :: Multimedia Creation Tools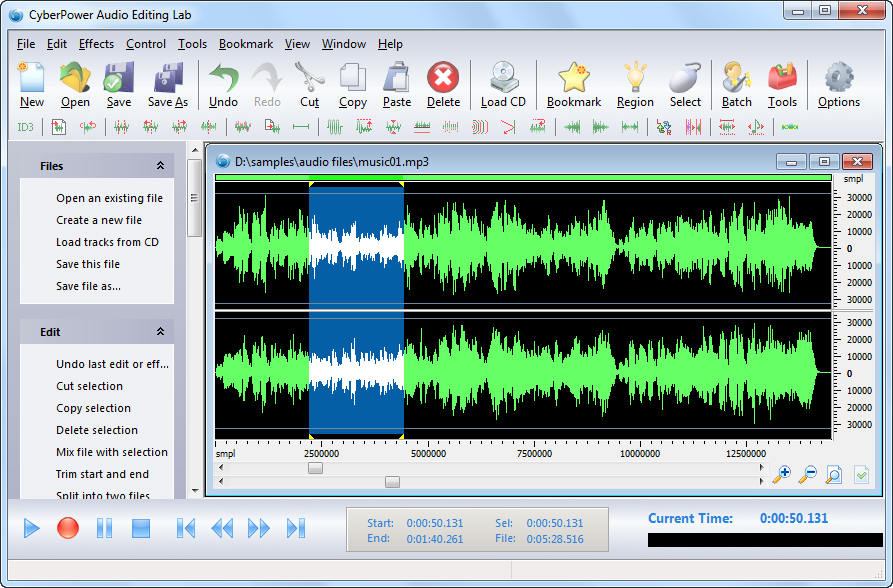 CyberPower Audio Editing Lab is a full featured audio editor that meets all your demands of recording and editing audio. You can record sound from any source like microphone, internet streaming, cassette tape, vinyl record, etc. and then edit the recording to get unique music.
Windows | Shareware
Read More