Search N5 Net Software Repository:
Search Files
Sponsor:
Browse:
Areas Of Interest
Authors Area
Are you a software author? Take a look at our Author Resource Center where you will find marketing tools, software specifically created for promoting your software and a ton of other helpful resources.
System Utilities :: System Maintenance
If you are an administrator of a computer site, and other users often forget to log off from their accounts when they leave the computers, you can set up ActiveExit to log off such users automatically after a period of inactivity. ActiveExit can not only logoff the inactive user, but also shut down or hibernate the computer, as well as lock the workstation, provided that the computer itself supports such operations. Even if a user has locked the computer, or if no user is logged on to Windows, ActiveExit can shutdown or hibernate the computer after the idle period you set up, to conserve energy and reduce the wear of the computer components. If other users of your computer often shutdown it unnecessarily, you can stop them from using the shutdown command by configuring ActiveExit to protect that command with a password. You can also set up ActiveExit to run a program before exiting Windows, to, for instance, backup your data, or clean up your hard disk automatically at the end of the work day. Windows XP allows the administrators to restrict the logon hours for certain users, but it does not provide a way to forcefully log the users off Windows when the allowed hours end. ActiveExit XP can help you overcome this limitation: you can use it to set up a weekly schedule of the allowed hours, and ActiveExit will not only prevent users from logging on during the denied hours, but it will also log them off automatically when the allowed time ends. You may find this feature of ActiveExit useful if you are a parent and your kids spend too much time with the computer playing games or chatting with buddies. You yourself can continue using the computer at any time by overriding the ActiveExit function by entering a password you can set up.
Similar Products:
System Utilities :: System Maintenance

SuperRam makes your computer run faster by taking control and managing the memory on your computer efficiently. SuperRam gives you full control over how memory works on your computer and allows you to fine tune how your computer operates. SuperRam intelligently manages memory unlike many other memory management programs available on the internet. SuperRam's simple to use interface allows you to set it and forget it.
Windows | Shareware
Read More
System Utilities :: System Maintenance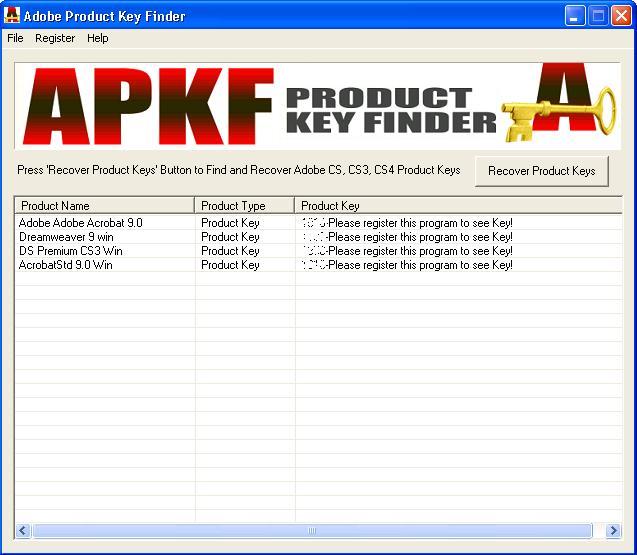 APKF Product Key Finder is CS, CS3 ,CS4, CS5 and CS6 key recovery software. The program automatically searches your computer for the product keys and serial numbers that your software programs store in the registry or in the cache. APKF allows finding and recovering license keys for Adobe Acrobat, Adobe Dreamweaver, Adobe InDesign, Adobe Illustrator, Adobe Photoshop, Adobe Flash, Adobe Fireworks and more.
Windows | Shareware
Read More
System Utilities :: System Maintenance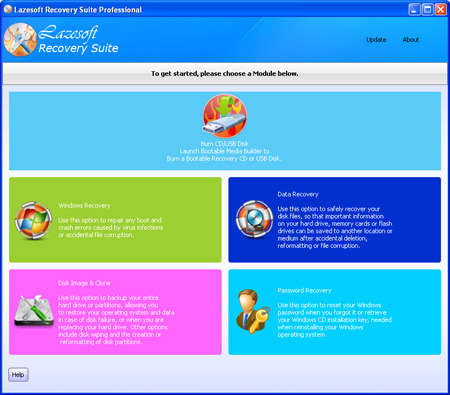 The most powerful Data and Windows System recovery Boot Utility Disk - Lazesoft Recovery Suite Professional Edition. Boot Recovery Utility Disk, instantly and easily recover data, system, Windows password by yourself. Need to recover your data or system when Windows can't start normally? With Lazesoft Recovery Suite Professional Edition, just three steps to recover your data, repair Windows system or reset Windows password.
Windows | Shareware
Read More
System Utilities :: System Maintenance

Software Director allows users to check for updates from multiple software publishers without sending personal information or details about installed applications. In the process, publishers can stay in touch with their customers in a long-term, trusted and non-intrusive way.
Windows | Freeware
Read More