Search N5 Net Software Repository:
Search Files
Sponsor:
Browse:
Areas Of Interest
Authors Area
Are you a software author? Take a look at our Author Resource Center where you will find marketing tools, software specifically created for promoting your software and a ton of other helpful resources.
System Utilities :: File & Disk Management
How to recover Linux file corruption using Linux data recovery software? Our Recover Data Labs provides great Linux data recovery tool for Linux OS users. Linux recovery software can efficiently recover deleted Linux files after a hardware crash virus attacks, formatted Linux partitions, corrupt BGD (Block Group Descriptor), and unexpected system shutdown etc. Recover data for Linux on Linux data recovery software helps users to recover ext2, ext3 partition which have gets formatted. Linux partition recovery tool will allow you to attain access to the Linux partitions from formatted Linux hard drive. Recover Linux files from formatted, corrupted, inaccessible Ext2 & Ext3 partitions of Linux Operating System. Recover Data for Linux on Linux Data Recovery Software recovers the deleted partitions (Ext2 and Ext3) and repair damaged super blocks, inode tables and group descriptor blocks. Data recovery Linux software compatible with Linux, Linux Console, Linux Gnome, Linux GPL, Linux Open Source, the software is built with highly graphical user-interface that makes it easy-to-understand and implement. Our Linux file recovery software is a fully featured Linux data recovery tool and prepared with following generous features: * Supports Linux OS based EXT2, EXT3 Partitions. * Recovery of Volume with damaged Super and Inode Block. * Compatible for IDE, SCSI, EIDE, SATA, PAN, ZIP, USB and Firwire drives. * Recovery possible even when partition has been deleted. * Restores all items without any possibilities of data loss. * Recover MS Office documents, video files, audio files etc. * Compatible for IDE, SCSI, EIDE, SATA, PAN, ZIP, USB and Firwire drives. Download Demo Version of Linux data Recovery, Full-featured Evaluation Version. Once you are satisfied, simply purchase the license and get the full version.
Similar Products:
System Utilities :: File & Disk Management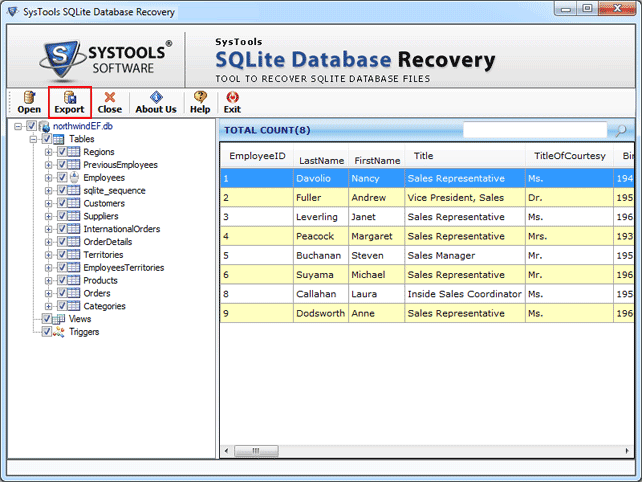 How to access SQLite database while in corruption? Get the effective SQLite database recovery software which is an easiest way to recover and access corrupt SQLite databas with data like tables, views, triggers, rows, fields, column, indexes, unique key, primary key, foreign key and etc.
Windows Linux | Shareware
Read More
System Utilities :: File & Disk Management

OSL2000 is an advanced multi boot manager. Using OSL2000 boot manager, you can directly install, boot and manage up to 100 independent OSs in your computer. Runs on Windows 95/NT/98/ME/2000/XP. The program can be installed in less than a minute. The Windows installer now creates a complete emergency disk for easy uninstall. Free technical support is available at www.osloader.com
Windows Linux | Shareware
Read More
System Utilities :: File & Disk Management

PDF Link software automates the process of applying text with external web links, removing, creating, changing and reporting. link types like: http, https, ftp, mailto, file are all supported. PDF Link contains many special features like removing all links, creating links based on text, adding new text links, changing links from text, changing links from current links, changing part of a link, link reporting and much more.
Windows MAC Linux | Shareware
Read More
System Utilities :: File & Disk Management

Command line multi function tool. Find and extract text in files, dir tree size, filter and replace text, instant ftp server, http server for easy file transfer, find duplicate files, split and join files, md5 lists, run a command on all files, detab, hexdump, tcpdump, color text, convert CR/LF, list all .zip .jar .tar.gz .bz2 contents. No Installation, Portable Executable. Instant Use on Windows. Also available for Mac OS X, Linux, Raspberry Pi.
Windows MAC Linux | Freeware
Read More