Search N5 Net Software Repository:
Search Files
Sponsor:
Browse:
Areas Of Interest
Authors Area
Are you a software author? Take a look at our Author Resource Center where you will find marketing tools, software specifically created for promoting your software and a ton of other helpful resources.
Network & Internet :: Network Monitoring
Alchemy Eye is a system management tool that continuously monitors server availability and performance. In the event of network errors, Alchemy Eye can alert the network administrator by cell phone or pager BEFORE problems get seriously out of hand. This helps protect your company's data and reduces the likelihood of costly network failures. If a server goes down, Alchemy Eye automatically notifies the network administrator and writes a detailed log file.
Similar Products:
Network & Internet :: Search/Lookup Tools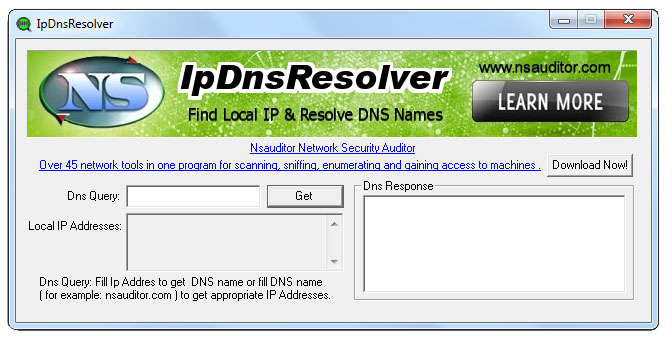 IpDnsResolver is a very simple and fast program that easily lets you find your own IP address, resolve hostnames to IP addresses and IP addresses to hostnames using the DNS. The tool is designed with a user-friendly interface and is easy to use.
Windows | Freeware
Read More
Security & Privacy :: Access Control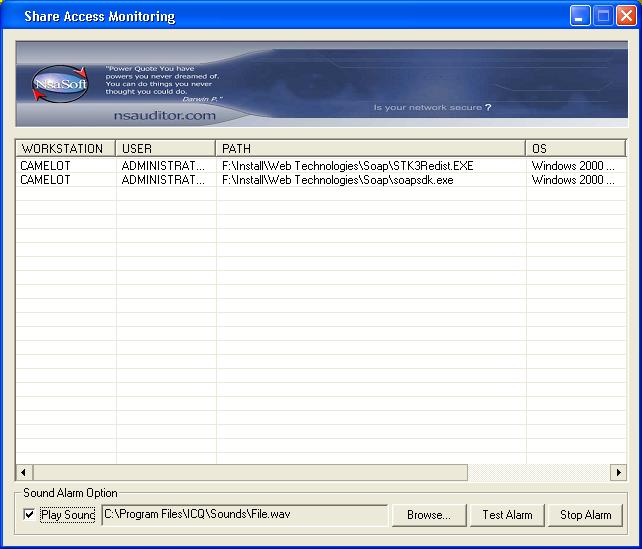 Share alarm is a tool that allows you to see parameters of the workstation which tries to establish a connection with your computer.The remote workstation, user, path, OS, permissions of the accessed folder, connection time will available via this tool .The tool is designed with a user-friendly interface and is easy to use.The program have firewall system that allows to block any unwanted connection to your shared resources.
Windows | Freeware
Read More
Network & Internet :: Network Monitoring

Network mapping and monitoring software that generates a network map, which speeds up accessing to remote hosts' properties and resources. Scan your network, find hosts, place them on a network diagram, and monitor their state! Export a network diagram to a graphic image, Microsoft Visio, as well as an XML scheme. Windows 9X, NT, 2000, XP, 2003 Server, 2008 Server, 2012 Server, VISTA, and Windows 7, 8, 8.1 and 10 compatible.
Windows | Shareware
Read More
Network & Internet :: Network Monitoring

SyvirNet is great for a quick snapshot of your current network status. Monitors your pc infrastructure so your systems run smoothly and outages don't occur. SyvirNet provides monitoring of hardware counters. Automatically discovers your network. All contained in one easy download that takes under a minute to install.... Uses agent less scanning so no need to install software on your network pcs...
Windows | Commercial
Read More