Search N5 Net Software Repository:
Search Files
Sponsor:
Browse:
Areas Of Interest
Authors Area
Are you a software author? Take a look at our Author Resource Center where you will find marketing tools, software specifically created for promoting your software and a ton of other helpful resources.
ASP.NET Maker is a powerful automation tool that can quickly generate an ASP.NET Core 2.1 MVC web application in C# from a SQL Server, MySQL, PostgreSQL, Oracle, SQLite or Microsoft Access database. Using ASP.NET Maker, you can instantly create websites that allow users to view, edit, search, add and delete records. ASP.NET Maker is designed for high flexibility, numerous options enable you to generate web applications that best suits your needs. The generated codes are clean, straightforward and easy-to-customize. ASP.NET Maker can save you tons of time and is suitable for both beginners and experienced developers alike.
Similar Products:
Development :: Components & Libraries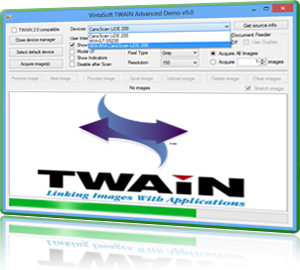 VintaSoft Twain .NET SDK is the professional TWAIN scanning library for acquiring images from scanner or camera. SDK allows to get a list of all TWAIN devices installed in the system, get information about device capabilities, acquire images from device with or without device UI, acquire image from flatbed or document feeder, acquire images in duplex mode, use imprinter capabilities of device etc. SDK has examples of use in VB.NET, C#, ASP.NET.
Windows | Demo
Read More
Development :: Components & Libraries

PDF Focus .Net - gives you the full set of API to convert PDF documents to all formats: DOCX, RTF, HTML5, Text, XML, Multipage TIFF and Images in .NET. The one of the fastest API to convert PDF documents, because it's absolutely standalone doesn't have any dependencies from MS Office automation. No dependencies. 100% created in C# managed code. Works in .NET Framework & .NET Core.
Windows | Shareware
Read More
Development :: Components & Libraries

FlyCharts is a set of Macromedia Flash files that gives you outstanding possibility to visualize your data. Using FlyCharts you can create compact, interactive, good-looking charts in a minute. FlyCharts doesn't need any installation, works with any scripting language and any browser, is scalable & flexible, size of output files is really small. Using FlyCharts is really simple - just upload swf files to your server and configure it using XML.
Windows MAC Linux | Shareware
Read More
Development :: Components & Libraries

Flash to video converter SDK to convert SWF and FLV flash movies to AVI and WMV videos with ease. Includes .NET and ActiveX interfaces. Supports 2 modes: frame by frame and swf-with-live-data (to convert SWF with external FLV, images or XML). Can be used from Visual Basic, C#, ASP.NET, C++. 32-bit RGBA MODE with transparency is supported. External audio track can be merged with an output video during conversion.
Windows | Shareware
Read More