Search N5 Net Software Repository:
Search Files
Sponsor:
Browse:
Areas Of Interest
Authors Area
Are you a software author? Take a look at our Author Resource Center where you will find marketing tools, software specifically created for promoting your software and a ton of other helpful resources.
Business :: Math & Scientific Tools
CASC helps calculate recipes for solution preparation regardles of number of compunds used. Built in concentration calculator converts concentrations between percent, molarity, molality and molar fractions, automatically taking density changes into account thanks to built in database of substances. Thanks to the flexible user interface concentration calculator can be also used to find answers to most solution questions you may think off or find in textbooks as it can find any unknown - concentration, amount of solution, amount of substance - if other values are given. There is also solution mixer - which does almost every kind of calculations involving three solutions - two mixed and one obtained. Solution mixer has the same flexibility of use allowing you to find any unknown for any given set of data. Registered version database contains over 300 compounds with density data tables so you can use it instead of a handbook.
Similar Products:
Graphic Apps :: CAD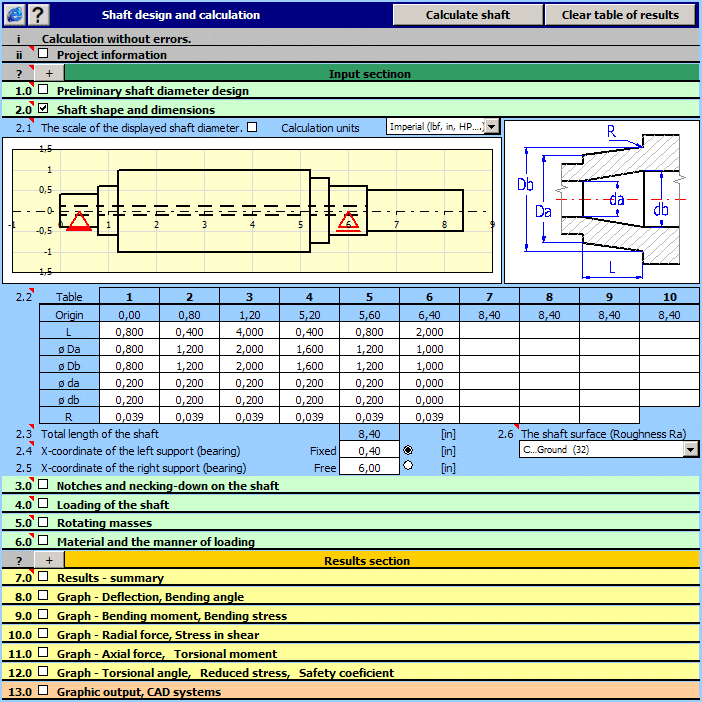 The calculation is designed for geometrical design and complex strength check of shafts. Application is developed in MS Excel, is multi-language and supports Imperial and Metric units. Is based on AGMA, ISO and DIN standards and support many 2D and 3D CAD systems (AutoCAD, AutoCAD LT, IntelliCAD, Ashlar Graphite, TurboCAD, BricsCAD, ZWCAD, ProgeCAD, Autodesk Inventor, SolidWorks, SolidEdge, Creo)
Windows | Shareware
Read More
Education :: Science

CHEMIX School is an educational tool for learning chemistry. It is geared toward college-level chemistry, but is also appropriate for high-school students, chemists and teachers. It is equipped with a periodic table, molecular 3-D viewer, curve fit, conversion table, dictionary, and advanced calculators for molecules, thermochemistry, electrochemistry, weak acid/base/buffers, solubility (Ksp), gas equations, spectroscopy, stoichiometry and more.
Windows | Shareware
Read More
Games & Entertainment :: Board


Windows | Shareware
Read More
HOSTED BY N5 Networks